SAVE ENERGY & MONEY
Smart Thermostats & Energy Technology
Create an environment your employees and customers enjoy while also watching your utility costs.

All-In-One Solution

Save Money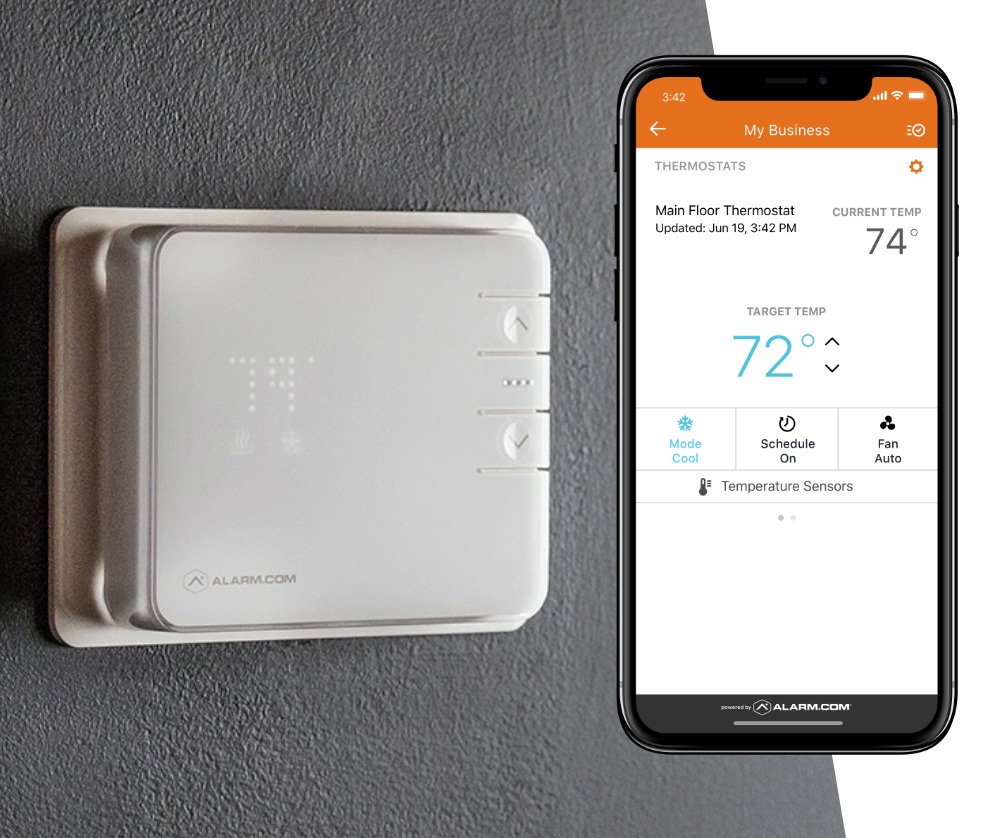 Reduce Energy Bills
Accessed Remotely: Remotely manage your energy usage from our easy-to-use mobile app.
Unexpected Activity: Change of schedule? No problem. Remotely control your lights and temperature from your phone.
Around-the-Clock Savings: When you leave, our system knows you're gone and it will turn off your lights, adjust the temperature, and even lock your doors.
Common Questions
Below are some common questions we receive when customers are considering energy management & temperature monitoring:
Can I change the temperature from anywhere?
Yes as long as you have a cellular or network connection.
Can it alert me if my temperature goes below or exceeds a certain temperature?
It can! Simply set up your desired high and low temperatures and the system will take care of notifying you of a potential HVAC issue.
Can I monitor coolers and freezer temperatures?
With an easy to install temperature sensor you'll be able to manage and be notified of a high temperature in your coolers.
How do I stop people from adjusting the temperature settings?
Locally lockout employees and others from cranking up the heat. Simply open the Alarm.com app and turn on the "Lockout" feature.

Speak With An Expert
Bradley Security is a local Minnesota home & business automation and security company based out of Hutchinson, MN that specializes in installation and services.