PROTECT WHAT MATTERS MOST
Residential Smart Home Security
A simple and smarter approach to home security. Preserve the comforts of home with a smarter security solution that assists with your busy life and automatically reacts to danger and abnormalities. Our goal here at Bradley Security is to provide security solutions that are alert and ready for an unexpected bump in the night. Yet, yield intuitive features that seamlessly connect to key systems in your home. Making it easier to protect your home while enjoying the smart home control features linked to our award winning security system.

Always Connected

Peace of Mind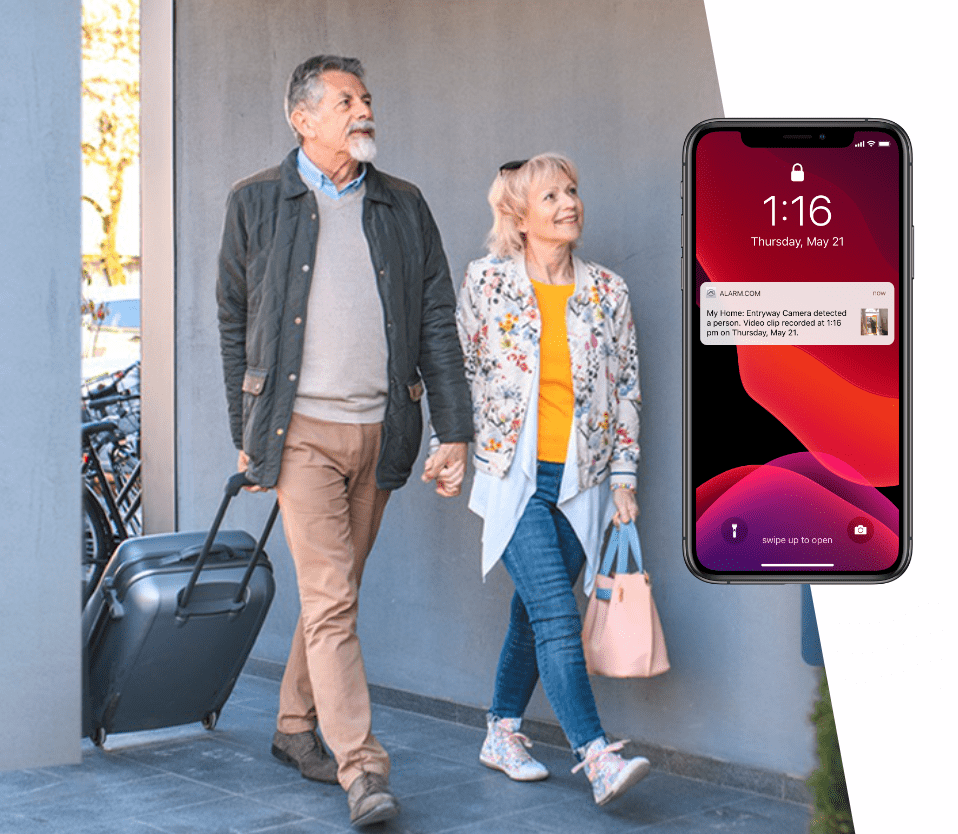 A More Connected Approach to Security
Always Connected: Dedicated cellular connection, two-way emergency voice, and crash & smash protection assure our customers are always connected.
Always Secured: 24/7 professionally installed & monitored security with real time notifications.
Never Neglected: We'll earn your business every day. No contracts, no price increases, no hassle.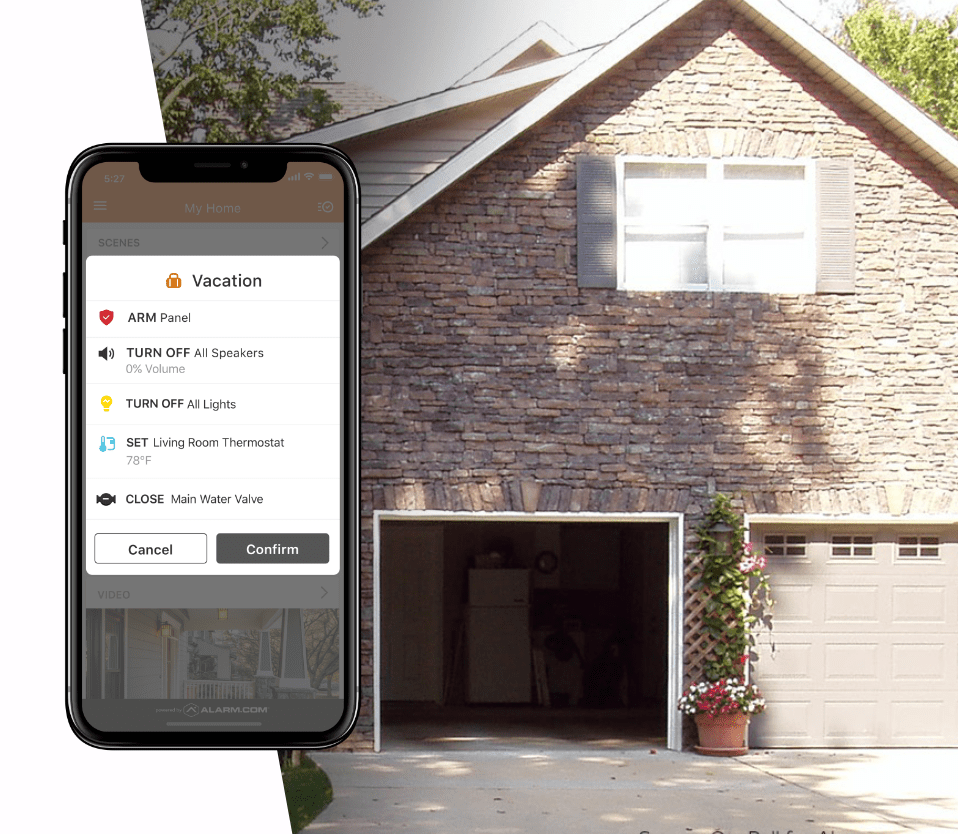 Security for Your Family, Home and Life
Smart: Have your home work automatically to meet your needs.
Safe: Our mobile app gives you a window into your home, even when you're gone.
Personalized: One size doesn't fit all when it comes to security. We'll work with you to design a system that fits your needs.
Common Questions
Below are some common questions we receive when customers are considering installing home security systems:
How long are your contracts?
We don't put our customers in contracts. We plan to earn your business every day, so we don't need a binding agreement.
Do I need an internet connection?
Unlike many products on the market, our security system doesn't rely on the internet to function and communicate.
So all of the smart home products will work without an internet connection?
Almost! Our cameras and garage door control requires internet access. But you'll still be able to lock and unlock your doors, manage your smart thermostat, and arm & disarm your security system, all without needing an internet connection.
Can it save me money?
It can! Smart homes are more efficient so you'll save money on your utilities bill. You will also be eligible to save money on your Homeowners Insurance. Check with your agent but we've seen saving up to 12% annually!
How much does all of this cost?
Surprisingly less than you're probably thinking. We sell our materials at a minimum markup if not at our cost. Then our team of professional technicians will install the system components for a set fee of $500. No games, no gimmicks!
Are their monthly fees?
Yes. Our customers pay less than $2 per day to have this service. Don't forget you'll save money on your energy usage and insurance discounts!
Is it worth it?
We sure think so. Our homes are our sanctuaries, protecting the place you call home is something worth considering. Plus you'll be able to check in on your home, even when you're away.
What happens if the power goes out?
Our panels have a built-in battery backup that'll keep you up and running for up to 24hrs.
What happens when an alarm is triggered?
You'll be notified via text, email, or call. Then the local law enforcement agency will be notified of the alarm.
I have pets, how does that work?
Not to worry. Our furry family members will be able to roam around the house as usual with the use of our PIR motion detectors. Pets under 60lbs wont trip our motion detectors.
What happens if the phone line is down or gets cut?
Your system will still be active. Our product relies on the cellular network for its main communication and uses the internet connection, if available, for a secondary form of communication.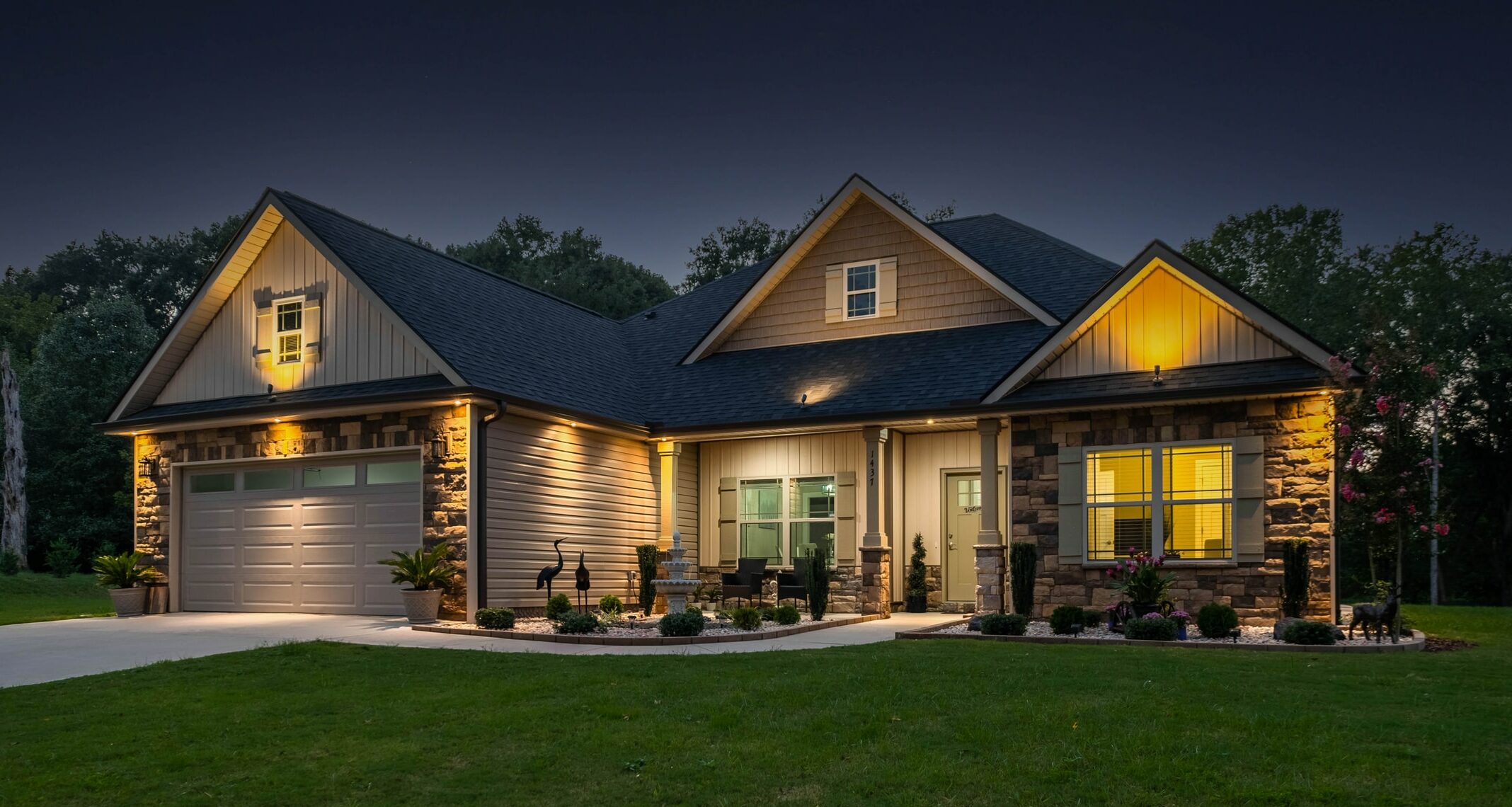 Speak With A Security Expert
Bradley Security is a local Minnesota security and automation company based out of Hutchinson, MN that specializes in installation and services.