WHEN YOU NEED IT MOST
Business Surveillance Solution
Security is an essential part of any business. After all, how are you going to operate a profitable business if you can't protect your assets? Today's cameras can do a whole lot more than record motion activity. Most camera systems available today have built-in video analytics. This feature allows a camera to detect and notify you of suspicious activity that warrants your attention. Video Analytics from Bradley Security will determine whether the activity or movement is from a person, vehicle, or animal.

All-In-One Solution

Locally Owned & Operated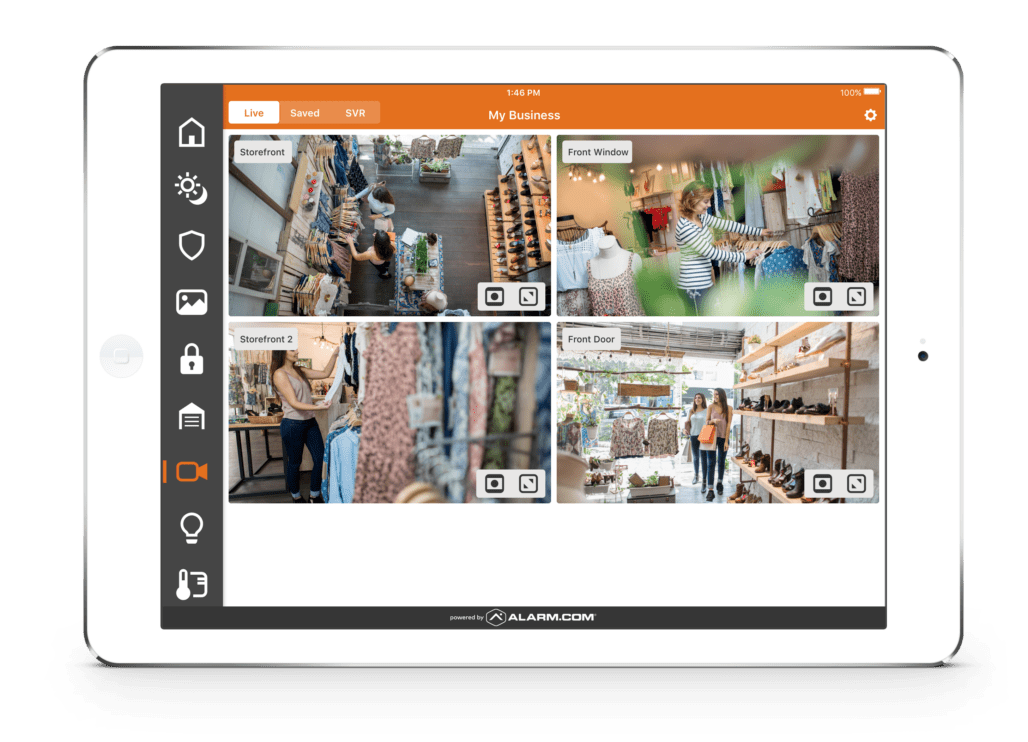 Reliably Monitor Your Business
Live Streaming: Watch live video feeds from your smart phone, tablet, or computer.
Professionally Installed: A team of highly skilled technicians will make sure your system is installed and operating correctly.
User Friendly: Easily searchable video history makes it quick to find the clips you want.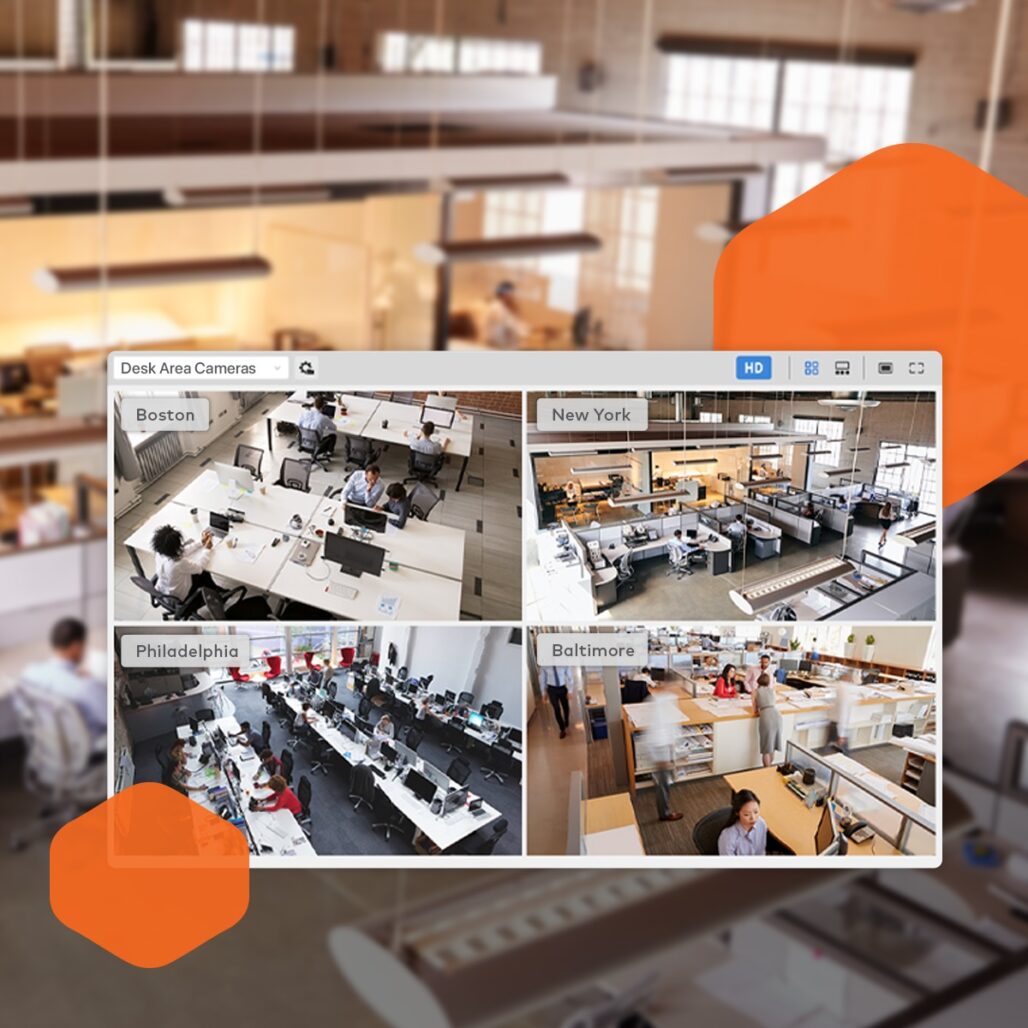 Dependable Technology
Instant Video Alerts: Get video clips sent directly to your smart phone or device.
Continuous Recording: Never miss a thing with continuous 24/7 HD recording through our Stream Video Recorder (SVR).
Peace of Mind: You'll always have a window into your world with a video solution from Bradley Security.
Common Questions
Below are some common questions we receive when customers are considering installing video surveillance and cameras:
What do I need for internet requirements?
Most of our cameras require 1.5mbps upload. Add up the number of cameras you're interested in installing and multiply that by 1.5. Don't forget, this is upload speed, not download.
Can I view them when I am away from the office?
Absolutely. That's the beautiful side of our service. Anyone who has permissions and has downloaded the Alarm.com app can view the cameras from anywhere they have signal
How clear are the images?
With a solid internet connection, you'll be impressed with the clarity of our cameras.
Does this system notify me when it has detected activity?
Absolutely. Our cameras have built in Video Analytics. This feature allows you to set what types of activities will trigger a notification.
How much storage will I need?
Depends on how far you prefer to be able to go back and view recorded footage. Our professional staff will help you choose a storage option that best fits your needs.
Can the camera's get hacked?
These days it seems any device connected to the internet is vulnerable to attack. However hacking into an Alarm.com camera is extremely difficult. Video footage is unavailable to our technicians and technical support team. These safeguards have been implemented from the beginning to help protect our customers' privacy.
Are there cameras that can read license plates?
Yes. If you are trying to capture license plates you will likely need one camera for this specific task
Is it possible to track customer count?
Our cameras have built in Video Analytics that can help track the number of guests entering your business or count the number of people in a specific space.

Speak With An Expert
Bradley Security is a local Minnesota home & business automation and security company based out of Hutchinson, MN that specializes in installation and services.